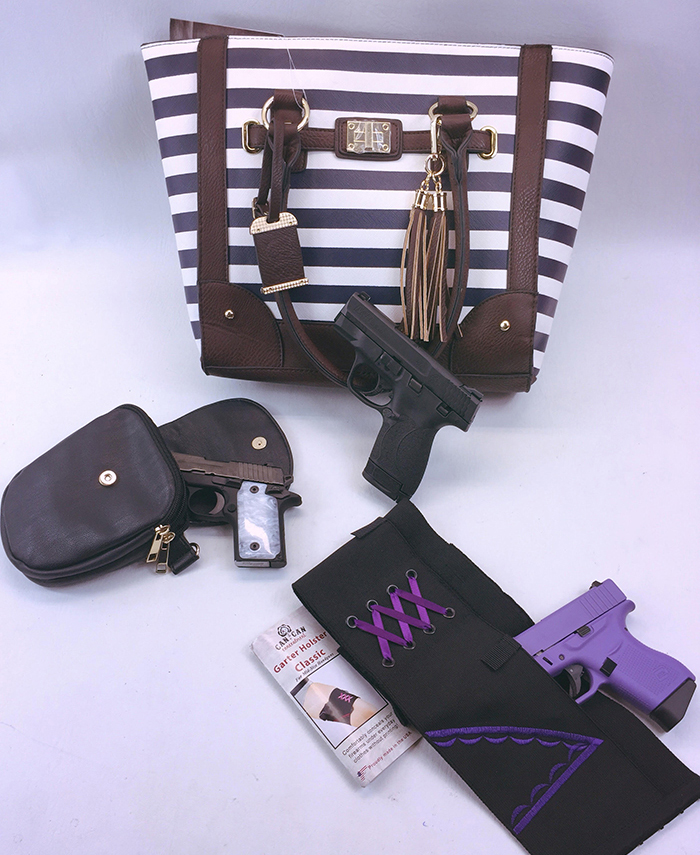 The Well Armed Woman conducted a survey to find out which firearms are the most popular amongst women for concealed carry in 2016.
Here are the top 3:
#3 – Sig Sauer P238
The top .380 in the list, and tiniest of the 3, it is available in many color choices, with a few models being significantly lighter than others. Easy to rack the slide, easy to conceal, and it looks great! Sigs are extremely reliable, and this one can run +P ammo all day long.
#2 – Glock 43
Glock's single stack 9mm, it's slim, light, and fantastic for shooters with smaller hands. This one doesn't snap as much as the other 9mm's, and will fit in nearly any off-body carry option.
#1 - Smith & Wesson M&P Shield in 9mm
The most popular amongst the ladies! It's slim, has a more ergonomic grip, and is the highest capacity of the top 3. Some people feel that the Shield factory sights are better than the 43's factory sights. The Shield 2.0 has more texture on the grip, and the Performance Center version comes ported from the factory.
Want to know more? Come on in to the store and talk to our sales team to find the firearm that's right for you!
To see what made the rest of the top 10 list, see the original article here:
https://thewellarmedwoman.com/blog/top-10-guns-women-purchased-2016/